NEWS RELEASE
MOLD-MASTERS® INTRODUCES ANOTHER INDUSTRY FIRST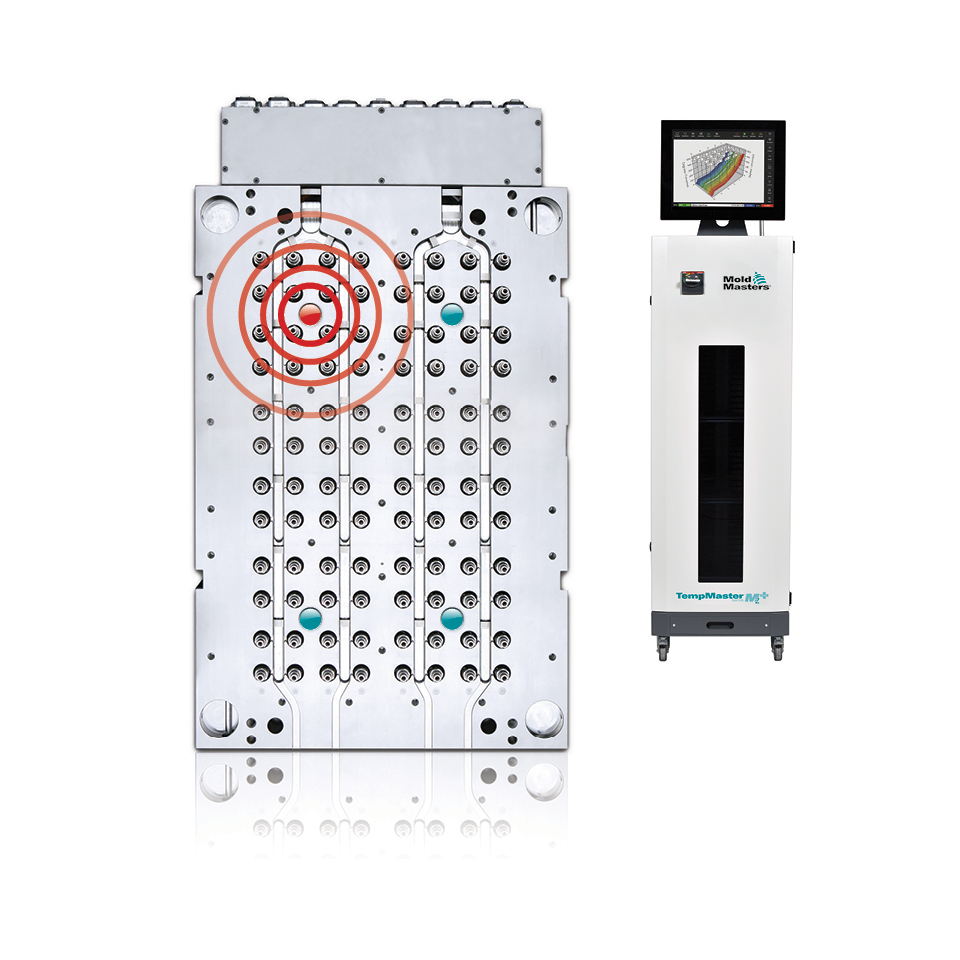 Mold-Masters is proud to announce a significant enhancement to our Advanced Plastic Leak Detection capabilities found on our TempMaster hot runner temperature controllers. Mold-Masters is the first in the industry to utilize Thermal Analysis to detect plastic leakage within the manifold pocket. This innovative Manifold Leak Detection feature is certain to save molders a considerable amount of repair costs and downtime.
To enable this feature, thermocouples are installed on the manifold in various locations which are dedicated to monitoring and detecting manifold leakage. The size of the manifold will dictate how many detection thermocouples are necessary and the position of each thermocouple will determine how quickly the leakage is detected. During internal testing of this feature, leakages were detected quickly and reliably before any damage had occurred.
Manifold Leakage Detection is an optional feature that is available now with all Mold-Masters TempMaster M2+ and M3 hot runner temperature controllers. Our original Plastic Leak Detection feature that quickly detects plastic leakage within the nozzle pocket is included with all M2+ and M3 controllers as standard. For more information, please speak with your Mold-Masters regional sales representative.
Mold-Masters continues to enhance our control systems with innovations that drive customer value
– James Nguyen, Global Product and Business Development Manager (Controls)
About Mold-Masters
Mold-Masters is a leading global supplier of hot runners, controllers, auxiliary injection and co-injection systems. We design, manufacture, distribute, sell and service highly engineered and customized plastic processing equipment that caters to every market. Mold-Masters is credited for patenting the first commercially viable hot runner system in 1965. Today, Mold-Masters conducts business in over 100 countries and employs a diverse workforce that exceeds 2,150 professionals. Mold-Masters Global Headquarters is located in Georgetown, ON Canada.
Media Relations
Miki Bogar – Director, Global Marketing
905-877-0185 ext. 721
MBogar@moldmasters.com