Image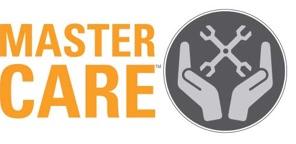 Once you receive your Mold-Masters hot runner system and begin production, you're in the knowledgeable and experienced hands of our MasterCARE aftermarket service professionals. Working diligently to ensure your operation runs smoothly, MasterCARE personnel are your service partners that provide rapid global support with a range of services designed to maintain part quality, maximize uptime and minimize unscheduled interruptions. Contact MasterCARE today to unlock your operations full potential.
Mold-Masters service facilities are well equipped to handle all of your requirements from simple cleanings to complete refurbishments.
Conventional Equipment
Mills
Lathes
Tig Welders
Measurement Tools
Overhead Cranes
Hydraulic Presses
Specialty Tools (for HR system disassembly)
Advanced Equipment
Fluidized Sand Oven
Pyrolysis Oven
Surface Grinding Machines
Electric Oven
Ultrasonic Systems
TempMaster Controllers
Analogical Testers
*Equipment may vary by location.