SIMPLIFY MAINTENANCE, MAXIMIZE UPTIME AND CONTROL COSTS
Image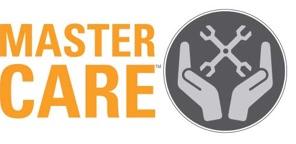 Mold-Masters MasterCARE® preventative maintenance (lifecycle management) plans are designed to simplify your maintenance, help eliminate breakdowns and control costs. We offer a wide selection of options to suit any type of operation so you get the exact level and frequency of service your operation requires. Remember, 1 hour of preventative maintenance can potentially save 5+ hours of unscheduled downtime. Unlock your operations full potential with MasterCARE. Please speak with your local Mold-Masters representative to discuss your requirements today.
Protect Equipment
Continued service at the appropriate intervals significantly extends the service life of your system.
Renewed warranty on replaced components.
Extended system warranty with refurbishments.
Maintain Performance and Reliability
We use only OEM spare parts.
Maintain your original high molded part quality.
Operate with complete peace of mind.
Produce with 100% cavitation.
Minimize Downtime
1hr of PM can save 5+ hours of unscheduled repairs.
Reduction in unplanned service interruptions.
Spare parts on-hand when you need them.
Control Costs and Save Money
Discounts on spare parts.
Various service levels for every budget.
All inclusive pricing options available for complete piece of mind.
All Preventative Maintenance Plans Include:
Pre-Scheduled Service.
Experienced Mold-Masters Technicians.
Original Mold-Masters Spare Parts.
DOWNLOAD