BOOST YOUR MOLDS PERFORMANCE AND RELIABILITY
Image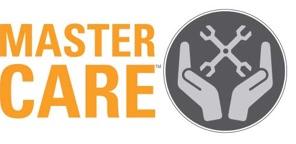 Mold-Masters MasterCARE® refurbishment services returns any hot runner system to "like-new" condition. After using state of the art cleaning processes and replacing worn and damaged components you'll enjoy your original high output productivity, increased uptime and excellent reliability. Before you experience a complete breakdown, give our experienced staff a call. Pre- schedule your service today and guarantee faster turnaround. Unlock your operations full potential with MasterCARE.
Operate at Maximum Efficiency
Highest part quality by maintaining your molds best possible resin processing parameters and gate vestige.
Brings system back to 100% cavitation.
Enhances color change performance.
Cost Effective
Reduces service and maintenance requirements.
More economical than buying a new mold.
Discounts on spare parts with service.
Rapid Turnover
Get back into production quickly.
Quotes in as little as 24hrs, refurbishments completed in 3-8 days.
Certified Mold-Masters Technicians
All work is completed by those who know your system best.
Access to original system drawings to ensure service accuracy and to expedite repairs.
Warranty Renewals
All replaced components renew their original warranties.
Warranty is also extended on the hot runner system.
Minimizes operational liabilities for greater peace of mind.
Time to Upgrade
The perfect opportunity to upgrade your system to utilize the latest technologies and enhance performance of your mold even further.
Refurbishment Services Include:
System inspection.
Cleaning of the manifold and melt channels.
Clean water channels of mineral build-up.
Replacement of all worn components.
Electrical check of all heaters.
Dimensional check of all components.
Pressure test water and hydraulic systems.
Certification detailing all services performed.
DOWNLOAD
For more information please contact your local Mold-Masters representative.