NEWS RELEASE
Mold-Masters is proud to announce that our industry-leading co-injection multi-layer systems are now available for injecting light blocking barrier materials as the core layer for PET bottle applications. Light blocking barriers reduce light transmittance by up to 99.9% to extend product shelf life and preserve freshness and flavor of dairy products.
Image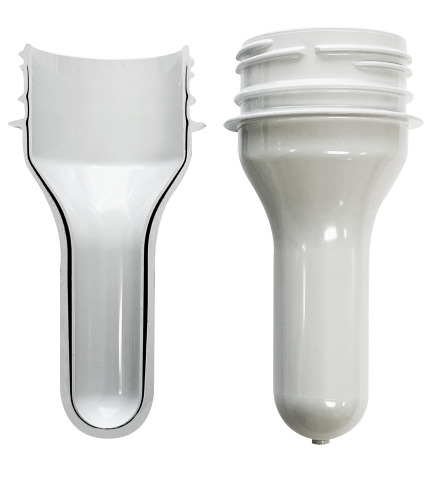 LIGHT BLOCKING BARRIERS FOR PET PREFORMS
Mold-Masters currently offers co-injection PET Preform hot halves to inject light blocking barriers as the core layer.

Switching from mono-layer to co-injection (with Light Barrier) can extend shelf life, maintain freshness and preserve flavor of UHT Milk and other dairy products.

 Co-injection gives brand owners greater design flexibility for differentiation on store shelves (enhance brand appeal).
Mold-Masters Co-injection PET Preform hot halves:
Dosing of Black Core, as a layer, can be customized to meet the specific requirements of the molded part (dosing 3% to 30% depending on total part weight).

By co-injecting the black layer, there is opportunity to take thickness out of the container and achieve the same light blocking performance with a thinner wall. This translates into an even lower cost package through significant potential for overall material cost savings. About 80% of the package cost is the raw material.  
INDUSTRY-LEADING CO-INJECTION TECHNOLOGY
 Mold-Masters industry-leading Co-injection Technology utilizes a proprietary nozzle design that allows for two different resins to be combined into a single 3-layer melt stream. By incorporating a high-performance barrier as the core layer in packaging products, co-injection extends shelf life, maintaining freshness and flavor, longer than mono-layer blends. From a processing perspective, Co-injection increases productivity by eliminating the requirement for secondary processes and minimizing scrap. It can also minimize the use of expensive mono-layer barrier materials. Mold-Masters Co-injection Technology is fully customizable to create a moisture, gas or light barrier for containers of all shapes and sizes without any penalty to a molders existing cycle time. Our precise process control enhances molded part properties by adjusting barrier layer placement and thickness to ensure uniform distribution.
LOWER CAPEX AND MINIMIZE RISK FOR PET PREFORM PACKAGING CO-INJECTION APPLICATIONS (Co-injection CONNECT)
Image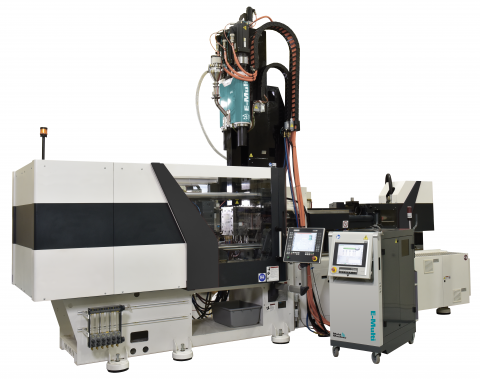 With Mold-Masters Co-injection Connect Package, molders can easily and economically convert their existing single shot injection molding equipment over to produce co-injected (multi-layer) parts. By converting existing equipment this allows molders to reduce their CAPEX of injection equipment (E-Multi Auxiliary Injection Unit vs. 2k Injection Machine) which also helps minimize project risk. Additionally, a Co-injection solution with E-Multi can be implemented with much faster lead times compared to purchasing a completely new 2k IMM. Mold-Masters Co-injection technology is compatible with a wide range of materials including Bio-Resins and PCR.
About Mold-Masters
Mold-Masters is a leading global supplier of hot runners, controllers, auxiliary injection and co-injection systems. We design, manufacture, distribute, sell and service highly engineered and customized plastic processing equipment that caters to every market. Mold-Masters is credited for patenting the first commercially viable hot runner system in 1965. Today, Mold-Masters conducts business in over 100 countries and employs a diverse workforce that exceeds 2,150 professionals. Mold-Masters Global Headquarters is located in Georgetown, ON Canada.
Media Relations
Miki Bogar – Sr. Manager, Global Marketing
905-877-0185 ext. 721
MBogar@moldmasters.com